Every child is unique and the rate of response to care depends on a lot of factors. Treatment intensives are customized to the individual client. During the period of intensive treatment, services, times, and frequency vary. They all include energetic interventions, Pranic Healing, and traditional Occupational, Physical, and Speech therapies.

These intensive treatment plans are for children who have stopped services and just need a 2-6 week "tune-up" or new clients that wish to jumpstart and accelerate progress.
Treatment intensives are customized to the individual client. However, typically, a client is seen either for
3-10 consecutive days

,

1-2 hours per day or three times weekly for 6 weeks

.
what does the treatment intensive include?
During the period of intensive treatment, services are tailored to the kiddo's specific needs. All treatment intensives include: energetic intervention and might include use of Safe and Sound Protocol, application of Floortime™ principles, reflex integration, integration of higher level auditory and visual skills, true intensity in heavy work, and postural and ocular motor training.
Intention for families
Parents are trained and taught how to implement sophisticated sensory diet plans incorporating "traditional" sensory integrative techniques as well as a highly evolved and tested system of medicine that utilizes invisible bio-energy.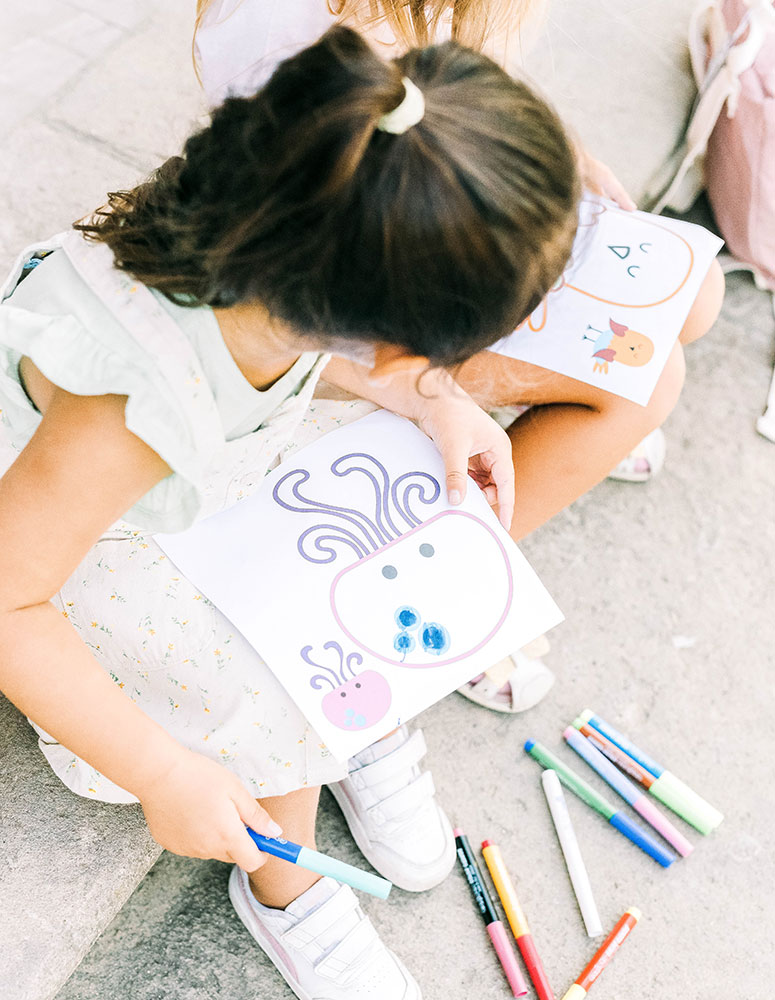 What to expect at the end of the intensive
Home programming recommendations and support are provided at the end of the intensive to maximize the "open window" that the intensity of treatment has created.
cost of treatment intensive
The cost for treatment intensives varies per client based upon the length of the treatment and the duration of daily sessions. The fee covers a brief written treatment summary and recommendations following completion of the treatment intensive.
Most insurance companies will cover the entire cost.
*Any equipment, CD's, products, or books purchased will be an additional out-of-pocket charge.
Frequently Asked Questions
Do you take insurance?
We work with all out-of-network insurance providers.
How do I get started?
After the initial contact is made either through our 24-hour phone service or email, FTC patient advocate will contact you within 24 hours.
She will send you the link to fill out all necessary paperwork which can be found on our website and a place to upload a copy of your insurance card front and back.
Our team will check your insurance before your first appointment so you will have a full understanding of what coverage you are entitled to.
If you don't hear from us within 24-48 hours, you can call 973-339-0141. We will schedule your screening/evaluation.
After my initial contact with the FTC client advocate team, how long will I have to wait for an appointment?
We try to schedule you within 1 week, but depending on schedules it may take up to two weeks.
Do I need a prescription/referral from my doctor?
FTC Kids can legally treat your child without a prescription/referral; however, if we are billing insurance, they may require the referral.
Our FTC client advocate team will do everything in their power to ensure reimbursement.
We may ask families to get a referral signed by a medical doctor, nurse practitioner or psychiatrist to help the case.
What is the difference between a screening and an evaluation?
FTC Kids offers complementary screenings. This is a time where parents can express their concerns and ask questions to qualified therapists about their child's behavior and skills.
The therapist will observe the child playing naturally and may have him/her complete some simple activities to get a quick "snapshot" of your child without formal testing.
Evaluations are required by all insurance companies for prior-authorizations or approval to start services at FTC Kids. Your insurance policy may list coverage for therapy services; however, it must be medically necessary.
The results from the evaluation will determine not only if therapy is beneficial but if it is necessary for your child's development.
What should I expect at my first session/screening?
You will be required to bring copies of your insurance cards and all completed paperwork if not filled out online prior to session.
Parents and child will tour the facility and be introduced to the evaluating therapist.
If the child is comfortable, he/she will transition with a therapist for testing while the parent completes an interview with a patient advocate.
Insurance coverage will be reviewed and information gathered from the interview and screening will be shared with parents.
Together the parent and therapist will create a plan for next steps and following session will be scheduled. 
How long does an evaluation take?
This is usually conducted over one or two 1-hour sessions where the child completes a series of developmental movements, reflex testing, visual motor testing and standardized testing.
How long should I expect to receive a finalized written report?
Evaluations are typically completed in 7 days; however, they have been known to take up to 10 days depending on the complexity and workload of the therapist.
Do you accept evaluations conducted at other locations?
We can not use a school evaluation since it is not a medical evaluation but it may be useful in treatment. Depending on your insurance we may be able to use evaluations completed within 6 months at another therapy clinic.
Do you have a waitlist?
We occasionally have waitlists for "prime time" slots (3-5pm) but we always have slots during the week if you are more flexible.
Do you have weekend and evening hours?
Yes. Depending on the therapist and availability our therapists offer Saturdays and weekly sessions until 7:30pm.
Do we have the same appointment time and therapist each week?
It is most convenient to schedule the same and time each week. If a make-up is warranted due to illness or family emergency we will do our best to reschedule or find a therapist to fill in. 
Can I do more than one therapy service at your location?
FTC offers Occupational, Speech, and Physical therapy both individually and in group sessions.
Depending on the child, it may be beneficial to participate in a Speech session before or after a Physical or Occupational therapy session.
Some insurances will only reimburse one therapy session per day and these services would not be combined.
Are siblings and or parents welcome in the therapy sessions?
Parents are always welcome. We believe family participation is crucial for your child's progress and continued success.
Due to COVID precautions and space restrictions, we would not be able to accommodate this need during popular times of day. We will happily schedule a time or day when the facility is less occupied. 
Siblings are not typically involved in therapy sessions unless this family dynamic is a primary concern.
The treatment plan must include goals and objectives to address these needs and an appropriate time must be scheduled when the gym is not as populated for sibling sessions.
we look forward to hearing from you!
Ready to get started at FTC Kids or do you have questions that we can answer? Once we receive your initial contact, either through our 24-hour phone service, email, or the form below, an FTC Patient Advocate will contact you within 24 hours.
Phone: (973) 339-0141 | Email: contact@ftckids.com